Trigg Da Kidd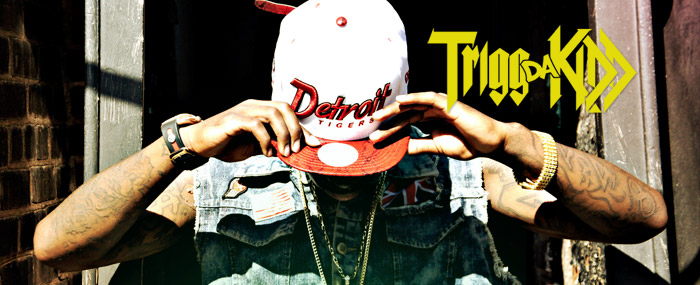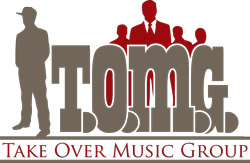 Website
Audio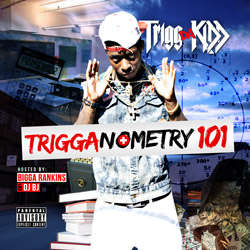 TriggaNometry 101 Tracklist
01. Take Yo Broke Ass Home – prod. by Khao
02. Boss Up ft. Myko – prod. by Khao
03. Stonerz Night ft. Travis Porter – prod. by Ant Beatz
04. Racks and Rubber Bands – prod. by Ant Beatz & ID
05. Low ft. Tavia & Sirroc – prod. by Vybe Beatz
06. Beat The Block Down ft. K Deezy – prod. by Ant Beatz
07. Fired Up – prod. by Ant Beatz
08. Shake Dat Ass ft. HBK of Doughboy Cashout – prod. by Yung Shun
09. Get Out My Face ft. Dusty McFly – prod. by The Olympicks
10. Whatz Yo Name – prod. by Vybe Beatz
11. I'm Da Man – prod. by Ant Beatz
12. Girl You Got It
13. That's 100 ft. Sirroc – prod. by Ant Beatz
14. Alien is – prod. by ID
15. Girl You Can Get It – prod. by Shawty Roc
Press
Trigg Da Kidd understands the importance of a strong work ethic. Raised with a blue-collar mentality, it's carried over into his music, preparing Trigg for the road to his inevitable superstardom. As the young songwriter celebrates the Fall 2012 release of his street album TriggaNometry 101 in association with Detroit-based Take Over Music Group (T.O.M.G.), he maintains that nothing in life is handed to you; if you want it, go get it.
With production from award-winning multi-platinum songwriter Khao (T.I., Jeezy), as well as Vybe Beatz (Chris Brown, Lupe Fiasco), The Olympicks (Rick Ross, Lil Wayne), AnT Beatz, ID and Shawty Roc, TriggaNometry 101 is full of thumping Hip Hop gems. Trigg Da Kidd also enlisted Travis Porter, Dusty McFly, singer Myko and more for features on the project. The mixtape version of the project will be co-hosted by DJ Scream and DJ Whoo Kid.
Born in Kingston, North Carolina, Trigg relocated at an early age to Pontiac, Michigan, 25 miles north of Detroit, where he was raised by his grandparents. As a teen, Trigg learned the code of the streets, which led him to a stint in a juvenile detention center. It was both a gift and curse, as Trigg and his cousins Christopher and Ryan, aka Fuco Bunkin and Sirroc, decided to explore their love of rap. Together they formed a group called G-Ville, which scored some local success before Trigg's unfortunate entry into jail.
It was there that he realized the only way to really survive would be to leave the streets alone and focus on music.
"I struggled in every way imaginable growing up and nothing was handed to me at all," Trigg Da Kidd recalls. "I could have easily stayed on the easy money path, but who would I be helping and what type of legacy would I ever have if I took the easy way out?"
The first step for Trigg begins with his debut street album TriggaNometry 101.
"I'm a student of the game and I always noticed that the great ones that stood apart from everyone had their own uniqueness about them," Trigg explains. "I'm not a one lane artist – I have songs for the ladies, for the street dudes, shit that people who don't have anything but want everything can relate to, club songs, etc."
A combination of looks and talent, Trigg Da Kidd prides himself on appealing to a variety of audiences, crafting anthems for every person.
TriggaNometry 101 is three words according to Trigg: filled with diversity. The lead single "Racks and Rubber Bands", produced by Ant Beatz and ID, has already hit radio in 21 different markets this Summer. "Everywhere you go you see people with t-shirts, rubber bands, and book bags that say Racks and Rubber Bands!" Trigg exclaims.
"Boss Up" features R&B singer Myko, who is signed to former NFL baller Thomas Jones' label. The track was recorded in Atlanta's famed DTP studios and produced by industry heavyweight Khao. "I think this is going to be one of my biggest songs off my upcoming project," anticipates Trigg. "It's pretty much just telling cats to BOSS UP."
Travis Porter checks in on "Stonerz Night," a self-explanatory cut about living it up. "I think people have enough stress and issues to deal with on a day to day basis so sometimes getting stoned takes the edge off of the shit that pulls us down in life," Trigg says freely.
In addition to the music, Trigg also plans has plans to start an organization to help troubled youth. "I want people to know that I do what I do for not only myself but for them as well," he explains. "I feel like if you have someone that didn't have it easy at all growing up, but decided not to let that determine how they were going to end up, and then they'll see that they can achieve anything they want to as well."
Flipping a negative into a positive is what Trigg Da Kidd aims to do, understanding the rough streets of Pontiac are not designed for success.
"Pontiac is a blue-collar city, and if you don't grind your ass off, then nine times out of ten you're not going to make it out," he explains. "Being a part of that makes me very passionate about what I do, and I think it comes off in my sound and how I rap. I'm doing this for not only myself, but my family, friends, and my city as well."
While TriggaNometry 101 will be a lot of things to a lot of people, for Trigg it's a declaration of freedom. Having witnessed what the other side looks like, he's well aware that music is his chosen path and will do whatever it takes to be the best.
"I'm proof that you can obtain whatever you want to out of life if you're determined and dedicated to going after it," Trigg explains. "The great part though is that this is just the beginning of me as an artist."
For interviews and press information, contact dove@tygereye.net